AMP Elevate Income Protection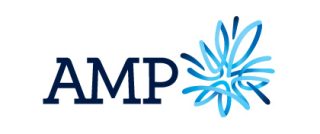 4th largest life insurer
$1b+ claims paid in 2016
AMP Elevate Income Insurance can provide you with up to 75% of your income if you're unable to work for an extended period due to illness or injury.
Income insurance provides peace of mind that you would be able to cover your everyday costs of living and protect your plans for the future while you recover and get back on your feet.
There are three levels of income protection cover with AMP Elevate, including Income Insurance Premier, Income Insurance Plus and Income Insurance Plan options.
Benefits included in AMP Elevate's Income Insurance include:
Insures up to 75% of your income at the time of purchase.
Protection to the age of 60, 65 or 70 years (depending on the benefit period selected).
Rehabilitation expense benefit, which pays for covered rehabilitation expenses if you're on the total disability benefit.
Family Carer's income provides your immediate family with a benefit if you're totally disabled and they have to stop working to care for you.
Home coming costs provide you with a benefit if you become totally disabled away from home for more than 30 days and need assistance to return home while you're still recovering.
Special Care benefit provides you with support if you are receiving the totally disability benefit and are confined to bed under the care of a registered nurse or personal care attendant.
To learn more about AMP and its products, please read the AMP Product Disclosure Statement or compare income protection.
Compare insurance from leading life insurers in Australia
Compare now