AMP Elevate Life Insurance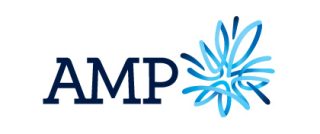 4th largest life insurer
$1b+ claims paid in 2016
The AMP Elevate Life Insurance Plan will pay a lump sum benefit if you pass away or if you're diagnosed with a terminal illness and have 12 months or less to live.
The right level of life insurance can provide you with the peace of mind that your loved ones will have financial support to help cover mortgage or debt payments and other every costs of living when you no longer can.
What does AMP Elevate Life Insurance provide?
24-hour worldwide cover
Protection until 99 years old (earlier if selected)
No limit to sum insured (subject to underwriting)
Advancement funeral benefit to help cover the immediate costs of a funeral
Financial planning benefit to help your family seek advice to manage the lump sum amount received
Future insurability benefit that allows you to increase your cover once in a 12 month period, if you experience a significant life event, such as the birth of a child.
You can tailor your protection to suit your needs with multiple additional benefit options (subject to underwriting)
To learn more about AMP and its products, please read the AMP Product Disclosure Statement or start a comparison online.
Compare insurance from leading life insurers in Australia
Compare now