AMP Elevate Total and Permanent Disability (TPD) Insurance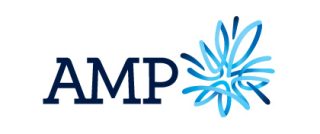 4th largest life insurer
$1b+ claims paid in 2016
The AMP Elevate TPD Insurance provides a lump sum payment if you suffer an illness or injury that causes you to become totally and permanently disabled and you're unlikely to work again.
This payment can provide your family with support while you adjust to your new life. TPD Insurance can help cover everyday costs like mortgage repayments as well as new expenses like rehabilitation or home modifications.
AMP Elevate TPD insurance can be purchase as an option attached to life insurance or trauma insurance, as well as a stand-alone product.
AMP Elevate TPD cover includes:
Protection until 99 years old (earlier if selected)
Cover provides a maximum lump sum benefit $5,000,000 (subject to underwriting)
24-hour worldwide cover
Financial planning benefit to help you and your family manage the lump sum amount received
TPD (any and own occupation) can be purchased either on its own or as part of an AMP Elevate Life Insurance policy.
There are also a range of benefits that can be added to a TPD insurance plan at an additional cost.
TPD Insurance has the following definitions, own occupation, any occupation and activities of daily living.
Own occupation: This means your permanent disability prevents you from working in the occupation that you were last employed in.
Any occupation: This mean your permanent disability prevents you from working in the occupation that you're suited to by qualification or experience.
Activities of daily living: This means your disability prevents you from doing activities of daily living unassisted such as eating and bathing etc.
The Product Disclosure Statement can provide a full definition of each of these options.
To learn more about AMP and its products, please read the AMP Product Disclosure Statement or start a comparison online.
Compare insurance from leading life insurers in Australia
Compare now