AMP Flexible Lifetime Protection - Death, TPD & Trauma
largest life insurer

3rd
claims paid in 2015

$1.23b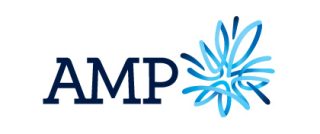 AMP's Flexible Lifetime Protection product range can provide you and your family with financial protection and peace of mind should you become seriously ill or injured or pass away.
AMP Flexible Lifetime Protection offers death cover, total and permanent disablement cover (TPD), and trauma cover.
Death cover: Offers you or your chosen beneficiary a lump sum if you die or are diagnosed with a terminal illness with only 12 months to live. This can be used to cover immediate costs such as a funeral, as well as long-term debts like a mortgage.
TPD: This provides you with a lump sum benefit amount if you become permanently disabled and unable to return to work again. You can also choose the definition of disability that's right for you, including:
Own Occupation, which means you are unable to return to the occupation you were most recently employed in
Any occupation, which means you are unable to return to any occupation that you are reasonably suited to by training or experience
Trauma cover: Pays you a lump sum if you become diagnosed with a covered medical condition such as stroke, cancer or a heart attack. With AMP, there are two levels of trauma cover: Standard and Optimum. Standard covers 11 medical conditions, while Optimum covers more than 40.
You can learn more about AMP with the AMP Product Disclosure Statement or start a comparison online.
Compare insurance from leading life insurers in Australia
Compare now