Asteron Life - Life Insurance & Income Protection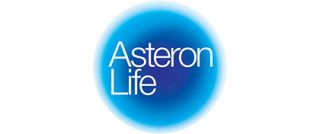 8th largest life insurer
$379m claims paid in 2016
History
Asteron Life has been operating in Australia since 1833, when they issued the first life insurance policy. They subsequently paid the first Life Insurance claim in Australia in 1837.
Today
Asteron is part of the TAL Dai-ichi Life Australia Pty Limited ABN 97 150 070 483 group of companies, which includes the insurer TAL Life Limited ABN 70 050 109 450 (TAL) and Lifebroker Pty Ltd. TAL is one of Australia's leading life insurance specialists. For almost 150 years, TAL Life has been protecting people and insures almost 4 million Australians. Asteron and TAL are part of the Dai-ichi Life Group, one of the world's largest insurance groups
In 2014, Asteron Life paid more than $309 million in claims to more than 3,500 customers.
Asteron Life offers the following products through Lifebroker:
Business expenses insurance
Compare insurance from leading life insurers in Australia
Compare now