Asteron Total & Permanent Disablement Stand Alone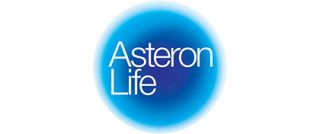 8th largest life insurer
$379m claims paid in 2016
Asteron's Total and Permanent Disablement (TPD) Insurance provides you with a lump sum payment if you become permanently disabled and unable to work again.
Total and permanent disablement (TPD) coverage can help you cover the everyday costs of living as well as other costs such as modifications to your home and medical expenses.
What's covered in the policy?
Standard benefits include:
Financial Planning Benefit: This pays up to $2,500 as a reimbursement of financial advice fees following the payment of the TPD Benefit.
Counselling services: Access to confidential support counselling at an independent counselling organisation.
Limited Death Benefit: If you have a stand-alone TPD policy, this feature pays a benefit of up to $20,000 if you pass away or become terminally ill and the TPD benefit is not payable.
Worldwide cover: The policy provides you with cover 24 hours a day, anywhere in the world.
Additional options
Additional benefits that may be chosen by the policy holder include:
Waiver of the Premium Option: If you are significantly disabled for longer than 6 consecutive months, your premiums will begin to be waived. With this benefit you must pay your premiums for the first 6 months while you are significantly disabled but these premiums will be refunded once the premiums begin to be waived.

Business Security Option: Allows you to increase your TPD cover up to 3 times the initial sum once a year, without completing another medical application, when a specified business event occurs.
To learn more, you can view Asteron's product disclosure statement or start a comparison online.
Compare insurance from leading life insurers in Australia
Compare now