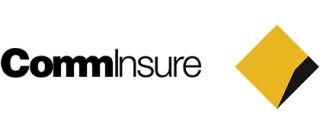 6th largest life insurer
$1b claims paid in 2016
Income Care cover replaces up to 75% of your income if you become unable to work due to injury or illness.
Depending on your circumstances, the premiums paid into this plan can also be tax deductible.
Your Choices
There are several Income Protection options available with CommInsure, including:
Income Care Plus: This offers you one of the most comprehensive income protection products from CommInsure, with a large range of benefits and features.
Income Care Essential: Provides you with cover for accidents only.
Business Overheads Cover: This is designed solely to cover the fixed costs of a business in case you become totally disabled.
With each of these options you are able to choose a waiting period, benefit period, and amount insured that's right for you.
To learn more, please read the CommInsure product disclosure statement or compare income protection options.
Compare insurance from leading life insurers in Australia
Compare now