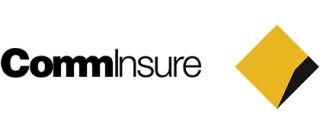 6th largest life insurer
$1b claims paid in 2016
CommInsure Life Cover provides financial protection for your or your loved ones, should you pass away or be diagnosed with a terminal illness. Life Cover can also be combined with CommInsure Trauma Cover or CommInsure Total and Permanent Disability Cover or purchased as a stand-alone policy.
In addition to the death benefit, some of the other benefits that are included in the CommInsure Life Cover plan include:
Interim Accident Cover: To provide you with cover for accidental injury while your application is still being reviewed and processed by the company.
Terminal Illness Benefit: If you are diagnosed as terminally ill and given 12 months to live, your life care benefit will be advanced to you.
Financial Planning Benefit: To help your loved ones manage the benefit payment, this feature provides a written financial plan if your family's main source of income is lost.
Severe Hardship Booster Benefit: If certain diseases are involved, such as Meningococcal Disease or Motor Neurone Disease, your benefit will be doubled (up to $250,000) at no extra cost to you.
To learn more, please read the CommInsure product disclosure statement.or start a comparison online.
Compare insurance from leading life insurers in Australia
Compare now