CommInsure Trauma Total Care Plan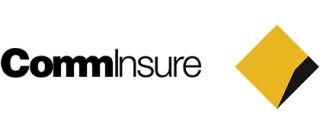 6th largest life insurer
$1b claims paid in 2016
The Trauma Total Care Plan offered by CommInsure will pay out a lump sum if you suffer from a covered injury or illness such as stroke, heart attack or cancer. The Trauma Total Care Plan is available as a stand-alone policy or combined with CommInsure's Life Cover or Total and Permanent Disability Cover.
The benefit can help assist you and your family with the everyday costs of living, such as mortgage or rent payments as well as medical and rehabilitation costs, to help provide some relief while you're recovering.
The CommInsure Trauma cover can be made available as soon as 14 days after the diagnosis of an insured condition, once the claim has been approved and processed excluding the 90 exclusion period when first obtaining the policy.
There are more than 40 conditions covered as well as several conditions covered for a partial payment of the amount insured in the standard product. You can also upgrade to the CommInsure Trauma Plus product which provides additional partial benefit payments for a number of conditions.
Benefits
The benefits included in the Trauma Total Care Plan include:
Loyalty Bonus Benefit: Once you have held this cover for five years, your Trauma Cover Benefit will automatically be increased by 5% at no extra cost.
Severe Hardship Booster Benefit: This benefit doubles the lump sum payment (up to $250,000) if you suffer from certain serious trauma conditions, such as severe burns, paraplegia and loss of limbs or sight.
Buy-back benefit: This benefit automatically reinstates the Trauma Cover 12 months after a claim has been paid.
Financial Planning benefit: This benefit provides up to $5,000 to help cover the costs of seeking financial advice to help you and your family manage the Trauma Cover payment received.
Additional options
You can also choose to add the following benefits at an additional cost:
Child Cover: Allows you to cover your child if they pass away or suffer from a certain medical condition.
Evidence of Severity: You can reduce the premium amount if you agree to satisfy extra requirements to receive the Trauma Cover benefit, such as extending the period of time before you would be eligible for the benefit payment.
Guaranteed Insurability: Allows you to increase your Trauma Cover without having to complete another medical application, if you experience a significant personal event, such as getting married or having a child.
To learn more, please read the CommInsure product disclosure statement or start an online comparison.
Compare insurance from leading life insurers in Australia
Compare now