Zurich FutureWise Disability Income Insurance
largest life insurer

12th
claims paid in 2015

$55m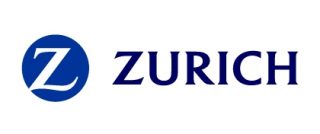 Zurich's FutureWise Disability Income Insurance provides a benefit if you are unable to work due to a serious illness or injury, and you are totally or partial disabled, for longer than the specified waiting period.
The FutureWise Disability Income Cover has the following benefits and features included:
Indexation Increases: This feature helps your cover retain its value over time in line with inflation. Until you turn 65 years, your cover will increase with the Consumer Price Index (CPI). If the CPI is zero or less, your cover amount will stay the same.
Death Benefit: This benefits pays up to four months of the monthly benefits if you pass away while on claim.
Premium Waiver Feature: This waives your premiums while you are receiving the benefit.
Involuntary Unemployment Waiver of Premium: This waives your premiums and policy fee if your become involuntarily unemployed.
You can also add the following benefits and features to your policy for an additional cost:
Accident option: Allows a benefit to be paid during the waiting period if you suffer an accident that causes you to be totally disabled for at least four consecutive days.
Booster option: This increases the monthly benefit by 33% for 24 months if your disability meets the 'any occupation" total and permanent disability definition. This means you are unable to return to work again in any occupation that you are suited to by experience, qualification or training.
You can find a full list of the available benefits and features in the FutureWise Product Disclosure Statement.
Compare insurance from leading life insurers in Australia
Compare now