Zurich FutureWise Life Insurance
largest life insurer

12th
claims paid in 2015

$55m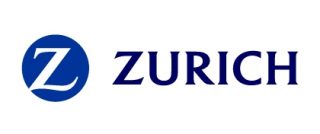 Zurich FutureWise Life Insurance cover provides a lump sum benefit to your estate or beneficiaries should you pass away or be diagnosed with a terminal illness with less than 12 months to live.
As well as the lump sum payment, there are a number of other features in the plan, including:
Funeral Advancement benefit: Advances a portion of your Life Insurance sum insured to cover immediate expenses that occur after the death of the insured person.
Financial Planning benefit: Reimburses up to $1,000 to a qualified financial adviser to help prepare a financial plan for the benefit received.
Indexation increases: Increases the sum insured each year by 3% or the Consumer Price Index, whichever is greater, so your cover amount aligns with inflation.
Future increases: This benefit allows your existing cover to be increased without further medical underwriting after experiencing a significant life event, such as the birth of a child.
Additional Benefits
There are also a range of benefits that are available at an additional cost, including:
Premium Waiver option: This benefit allows you to waive the premium and policy fee when you experience a certain event, such as becoming significantly disabled.
Business increase option: This benefit allows you to increase your existing cover without completing further medical applications after experiencing a certain business event, which is nominated at the time of application.
To learn more, read the FutureWise product disclosure statement or start a comparison online.
Compare insurance from leading life insurers in Australia
Compare now