AIA Income Protection Insurance Plan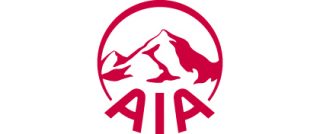 2nd largest life insurer
$1.39B claims paid in 2018
Income Protection can provide you with up to 75% of your income if you are unable to work for an extended period of time due to illness of injury, offering you financial security so you can concentrate on your recovery.
Priority Protection
AIA Australia Income Protection will pay you a monthly benefit while you are unable to work due to illness or injury for a benefit period that you select when your policy commences.
With AIA Australia, there are three levels of cover; the basic Priority Protection, the Advantage and the PLUS policy.
The Advantage level of coverage offers specified injury benefits and expanded definitions of total and partial disablement.
The PLUS level of coverage includes all the benefits provided in the Advantage policy, as well as No-Claim Bonuses, Crisis Recovery Benefit, Guaranteed Future Insurability, coverage for elective surgery and advanced payments in case of terminal illness. To learn more, please refer to AIA Australia's product disclosure statement.
Benefits
AIA Australia's basic cover provides a number of key benefits, including:
Income when you are unable to earn one due to a severe illness or disability
Payment of approved costs for rehabilitation
A Death Benefit, where your nominated beneficiary will receive a lump sum amount that is six times your insured monthly benefit if you pass away prior to the expiry date of your plan, regardless of whether or not you have made a previous claim on your income protection policy.
Protection with this policy is available 24 hours per day, 7 days per week, no matter where you are in the world.
Other optional features include:
The Family Care Benefit if you become totally dependent upon an immediate family member.
The Relocation Benefit that covers a qualified airfare to help you return to Australia should you become totally disabled for more than three months while either travelling or residing overseas.
Eligibility
Full-time employees, who work at least 25 hours per week for 48 weeks per year, may be eligible for this type of cover. White collar employees who work more than 20 hours per week may also be eligible. Eligibility is also determined during the underwriting process when your application for cover is assessed.
To learn more about AIA Australia and this product, you can view the Product Disclosure Statement, or start a life insurance comparison.
Compare insurance from leading life insurers in Australia
Compare now