OnePath - Life Insurance & Income Protection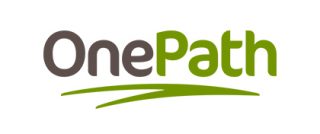 5th largest life insurer
$865m+ claims paid in 2016
OnePath is a part of the ANZ Bank Group and has been helping Australians grow and protect their wealth for over 130 years, previously as Mercantile Mutual and more recently as ING Australia.
ANZ is a leading global and Australian bank with operations in more than 32 countries including Australia and New Zealand. ANZ provides products to more than 8 million retail customers worldwide, and employs over 48,000 people.
In 2013, OnePath paid more than $622 million in claims to 10,861 people and their families, providing them with financial support when they needed it most.
OnePath's is also affiliated with the Qantas Frequent Flyer club. For every $1 in premiums you pay as a frequent flyer members, you will receive one frequent flyer point.
To learn more about OnePath and its products, read the Product Disclosure Statement or you can start a comparison online.
Compare insurance from leading life insurers in Australia
Compare now