OnePath OneCare Income Secure Insurance Cover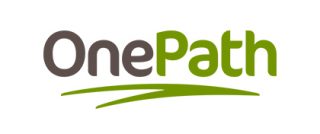 4th largest life insurer
$980m claims paid in 1 July 2017 - 30 June 2018
What would you do if you are unable to work due to illness or injury for an extended period of time? OnePath's Income Secure can provide you with an income while you recover to help protect your savings as well as your plans for the future.
Unlike other income protection policies, which usually pay up to 75% of your income, OnePath also offers Priority Income cover that provides up to 80% of your income if you are unable to work due to a serious injury or illness.
Eligibility for OneCare Income Secure Cover
You must work a minimum 30 hours per week to be covered for full-time work, or be a permanent part-time worker working at least 20 hours a week.
Your eligibility may be dependent on your occupation.
You can get an Income Secure policy between the ages of 19 and 60.
You may select a cover amount of as little as $1,250 a month, or as much as $60,000 a month, depending on your income.
Levels of cover
There are four levels of cover to choose from in the OneCare Income Secure range:
Income Secure Standard: This is the most affordable level of cover in the OneCare range, providing a basic level of cover.
Income Secure Comprehensive: As well as the cover provided in the Standard option, this option also provides a number of additional benefits, such as:

The Enhanced Death Benefit, which pays six times your monthly benefit, up to $60,000, to your family if you pass away.
The Immediate Family Member Benefit, which provides an additional payment each month if you are confined to a bed due to your illness or if an immediate family member needs to care for you and cannot earn an income.

Income Secure Professional: Specifically designed for white collar workers , this option offers an extensive range of benefits and features, such as:
A Premium Pause if you take long-term leave from work.
An Emergency Domestic Travel Benefit to help fund emergency travel to a hospital or home if you become totally disabled.
Income Secure Special Risk: This option is designed for people in more hazardous occupations who might otherwise find it difficult to get income protection.
To learn more, read the OnePath Product Disclosure Statement or compare income protection options.
Compare insurance from leading life insurers in Australia
Compare now