AIA Australia - Life Insurance & Income Protection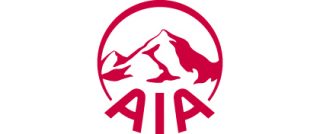 2nd largest life insurer
$1b+ claims paid in 2016
About AIA Australia
With more than 40 years of experience in Australia, AIA Australia Limited is one of the country's leading independent life insurance specialists.
More than 3 million Australians are protected by AIA Australia, to help ensure they are financially protected should the unexpected occur.
AIA Australia offers a wide range of insurance products, including:
Life Cover: Helps protect your family when you pass away; it can offer support for your loved ones by covering living expenses and debts, such as mortgage repayments.
Crisis Recovery: Helps support you and your family when recovering from a crisis or medical event such as cancer, heart attack or stroke.
Income Protection: Provides vital support if you become injured or ill and unable to work for an extended period of time.
Business Expenses: Provides protection for self-employed people who need to ensure that the fixed expenses of their business will continue to be covered if they cannot work for an extended period of time after becoming ill or injured.
To learn more about AIA Australia and its products, read the AIA Australia Product Disclosure Statement or start an insurance comparison.
Compare insurance from leading life insurers in Australia
Compare now