AMP Flexible Lifetime Protection - Income Protection
largest life insurer

3rd
claims paid in 2015

$1.23b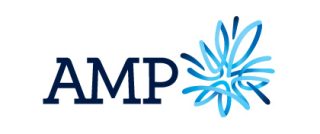 With AMP's Income Protection plan, you are protected for up to 75% of your income should you become ill or injured and unable to work for an extended period of time.
You can choose from three different levels of cover, including:
All of the AMP income protection plans include the following benefits:
Guaranteed Future Insurability: This allow you to increase the maximum monthly benefit without providing further evidence of your health, occupation or pastimes.
Premium Waiver: You don't have to pay premiums if you are receiving an income protection benefit under you AMP plan, once your claim is accepted you will also be refunded the premiums paid during the waiting period.
Return to work bonus: This benefit is paid if you return to work for at least 30 hours per week after participating in an approved occupational rehabilitation programme for at least 3 months.
The Standard Income Protection plan also includes:
Death feature: Six extra payments equal to the Total Disability benefit of the plan (to the maximum of $60,000) will be paid if you pass away while you are totally or partially disabled and on claim.
Advanced Income Protection plan includes all the above features as well as:
Family Support benefit: A benefit to support an immediate family member who has to stop working to care for you while injured or ill and off work.
Bedcare benefit: This provides support if you are bedridden for at least 3 consecutive days during the waiting period.
In addition to the type of cover chosen, policies can be tailored through the following options:
Payment Option: A number of different payment options are available.
Level of Cover: Your income, and therefore the monthly benefit, can either be agreed on at the time of application or you can choose an indemnity style plan. Indemnity cover means that your income is verified at the time of claim and is paid on that amount, including any changes in income since you first applied for cover.
Benefit Period: You can choose the length of time for which claims are paid. Typically the choices include 1, 2, or 5 years, or until the policy holder becomes either age 60 or age 65.
Waiting Period: The waiting period is amount of time that you cannot work before the benefits begin to be paid, this can range between 2 to 104 weeks.
To learn more about AMP and its products, please read the AMP Product Disclosure Statement or compare income protection.
Compare insurance from leading life insurers in Australia
Compare now