Zurich Income Protection Insurance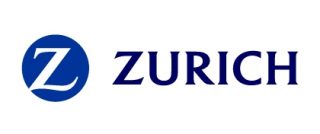 7th largest life insurer
$270.40m claims paid in 2018
We've all had sick days, but what would you do if those days become weeks, months, or even years? Zurich's Income Protection insurance can help you ensure that your savings and plans for the future are secure.
Zurich's Income Protection will pay up to 75% of your pre-tax income until you're back on your feet and ready to work again. Depending on your situation, these premiums can also be tax deductible.
There are two levels of cover available with Zurich Income Protector and Income Protector Plus. As well as the monthly benefit, each policy option offers a range of benefits and features:
Income Protector offers:
A Funeral Benefit to help cover some of the costs of a funeral if you pass away.
Inflation Protection to ensure your cover amount increases with inflation.
A Rehabilitation Benefit for approved rehabilitation programs, equipment or office modifications to aid your recovery and help you return to work.
A Specified Injury Benefit, which waives the waiting period if you suffer from a specific injury, such as a fractured thigh or pelvis.
Income Protector Plus offers:
All the benefits available with the Income Protector option.
The Confined to Bed Benefit, if your illness or injury confines you to bed for more than two days in a row or if you are totally dependent on the care of a full-time nurse or personal care attendant.
There are also optional benefits available at an additional cost, including:
Trauma advancement option pays an advanced benefit if you suffer one of 4 specified trauma conditions.
Family care option which continues to pay a benefit to your surviving partner if you pass away while receiving the Income Benefit for up to 5 years.
Future Insurability, which allows you to increase the monthly benefits by up to 15% every year without completing another application (subject to conditions).
To learn more about the benefits and features available in Zurich's Income Protection range, read the Product Disclosure Statement or compare income protection.
Compare insurance from leading life insurers in Australia
Compare now