AMP Elevate Trauma Insurance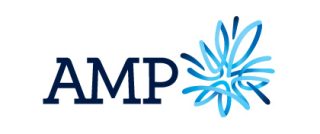 4th largest life insurer
$1b+ claims paid in 2016
AMP Elevate Trauma Insurance will provide a lump sum payment in the event you suffer one of the trauma events outlined in the Product Disclosure Statement at the time of application.
This may include serious conditions such as cancer, heart attack and stroke. Trauma insurance can provide support to your family to help cover costs such as medical expenses or everyday costs of living.
There are two Trauma options available with AMP Elevate, Trauma Insurance and Trauma Insurance Plus, either of these options can be purchased as a stand-alone product or attached to an AMP Elevate life insurance policy.
Features of AMP Elevate Trauma Insurance:
Cover for trauma events such as advanced diabetes, cancer, heart attack, loss of limbs, Alzheimer's disease, stroke, Parkinson's disease, blindness and many more
A range of conditions are also covered for a partial payment
Policy converts to the 'loss of capacity for independent living' benefit at 70 years, which means cover can continue until 99 years (earlier if selected)
Maximum $2,000,000 worth of cover (subject to underwriting)
24-hour worldwide cover
Update of benefits, which means future updates to the definitions in the policy will be passed on as long as they don't increase the premium amount.
Features included in Trauma Insurance Plus:
All the benefits listed above
A larger range of conditions are covered, including melanoma
A range of benefits are also available at an additional cost, including:
Children's trauma cover, providing support if your child is diagnosed with a covered condition.
Trauma reinstatement allows you to purchase new trauma cover 12 months after you claim without further underwriting
To learn more about AMP and its products, please read the AMP Product Disclosure Statement or start a comparison online.
Compare insurance from leading life insurers in Australia
Compare now