CommInsure TPD Insurance Cover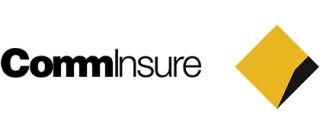 6th largest life insurer
$1b claims paid in 2016
TheTotal and Permanent Disability, or TPD, cover offered through CommInsure pays a lump sum if the insured suffers from a serious injury or illness that prevents them from working.
CommInsure's TPD Insurance Cover can be held as a stand-alone policy or combined with other CommInsure products such as Life, Income Protection and Trauma cover.
Benefits
As well as the lump sum TPD benefit, CommInsure's TPD cover also includes the following benefits:
Death Benefit: This pays a lump sum of $10,000 if a standalone TPD policy holder passes away.
Financial Planning Benefit: Pays up to $5,000 to help cover the costs of seeking financial advice to assist you in managing the TPD benefit received.
Loyalty Bonus Benefit: If you have held your CommInsure cover for five years, CommInsure will automatically increase the TPD benefit by 5%, at no extra cost.
Severe Hardship Benefit: This benefits doubles the TPD lump sum payment (up to $250,000) if you suffer a specified disability caused by injury.
Additional options
The following benefits are available at an additional cost:
Guaranteed Insurability of business events: This benefit allows you to increase your TPD Cover without having to complete another medical application if you experience a certain business event.
To learn more, please read the CommInsure product disclosure statement or start a comparison now.
Compare insurance from leading life insurers in Australia
Compare now