Macquarie
largest life insurer

12th
claims paid in 2015

$55m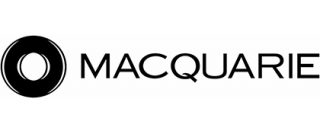 Macquarie Group is a leading provider of banking, financial, advisory, investment and funds management services in Australia, with more than 70 offices located worldwide.
Macquarie Group offers innovative insurance protection products and services that include both simple and comprehensive cover options. These include:
Most of the cover plans that are offered by Macquarie provide a number of optional features that may be added to the policy as well.
For further information about Macquarie and its products, read the product disclosure statement or start an insurance comparison.
On October 1, 2016, Macquarie Life Insurance was acquired and transferred to Zurich Australia. As from this date, all Macquarie Life products and policies will be issued by Zurich Australia. The Macquarie Futurewise products are now known as the Zurich Futurewise. If you have any questions, please speak to one of our friendly consultants.
Compare insurance from leading life insurers in Australia
Compare now